San Diego's Best Drain Services Call Today! (858) 346-5223

Drain Cleaning Services San Diego
Do you need expert drain cleaning service right away?  We cover all of San Diego County with 24 hours a day emergency services.  Starting with a proper drain inspection, our drain cleaning services will have your clogged drains running freely in no time.
Fully licensed and insured, we've been serving San Diego County clients including homeowners and chain restaurants. With PHCC and BBB A+ affiliations, our uniformed technicians respect you and your home. They'll take the time to discuss your options, and won't leave a mess behind.
A clogged drain is one of the most common plumbing issues, and many homeowners and small business owners begin with over-the-counter liquids and perhaps a plunger.  But quite often that's simply a waste of time and money, especially if the problem keeps coming back due to grease build up.  Products containing potassium hydroxide and sodium hydroxide (lye) can be effective against grease but do indeed damage pipes.  Acid-based products are effective, but hazardous to use and can also harm plumbing.  Those using only sodium hypochlorite (bleach) are safe, but far less effective on grease and grime.  Air-burst drain cleaners often work but are ineffective if there's no standing water. (https://en.wikipedia.org/wiki/Drain_cleaner)
Your best solution is to call in one of our well-trained, experienced, and professional technicians for drain service.
We Offer A Full Range Of Drain Cleaning Services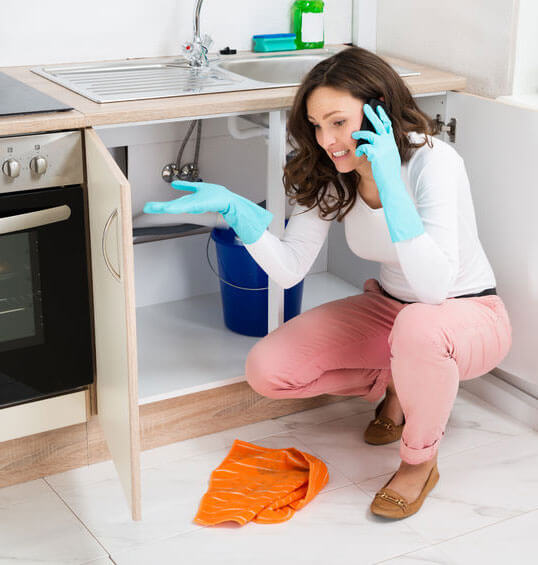 Clogged Drain Inspection
At Drain Cleaning Experts we begin with diagnosis & inspection to understand the problem before we start work.  That saves us time and you money.  It often includes a plumbing video camera inspection
Kitchen Drain Service
A clogged kitchen drain is one of the toughest to properly clean, with problems returning after just a few weeks or a couple of months.  That's because clogged kitchen sinks are caused by a build-up of grease and grime, sometimes coating long sections of the drain line.  Regular rooter services may simply poke a hole through the middle.  That offers temporary relief.  But the hole gradually fills back up or is suddenly blocked by a bit of food debris.  Our careful diagnosis and inspection assure that this won't happen to you.
Bathroom Clogged Drain Service
In bathroom sinks, tubs, and especially showers a combination of hair, soap scum, and other bath products slow or block drains.  Removing the clog is often simply a matter of removing the cover and pulling out the blockage.  Otherwise, cabling (snaking) is usually a complete solution.  With our expertise, there's no guesswork.
Clogged Toilets
Few people consider dealing with a backed-up toilet themselves, and with good reason.  Besides being particularly unpleasant, if feces or sewage is present it's a very serious health hazard that even becomes airborne.  Liquid cleaners are ineffective and using a plunger is messy and hard work, often failing to do the job.  Our experienced technicians are ready to assess the situation than deal with foreign objects, sludge build-up, and any problems all the way out to the sewer line at the street.
Laundry Room Problems
Here soap scum, lint, and fabric softener join forces to create clogs.  As in the bath, through cabling can completely clear this particular plumbing problem.
For Those Tough Jobs
Unlike many San Diego County drain cleaning services we maintain the most up-to-date equipment, including hydro jetting gear for a complete drain cleaning and sewer cleaning possible.  Using a combination of a high-pressure pump and special nozzles, hydro jetting uses powerful jets of water to thoroughly clean the inside of pipes, removing all residue.  That leaves the pipe as clean as it was when it was first installed.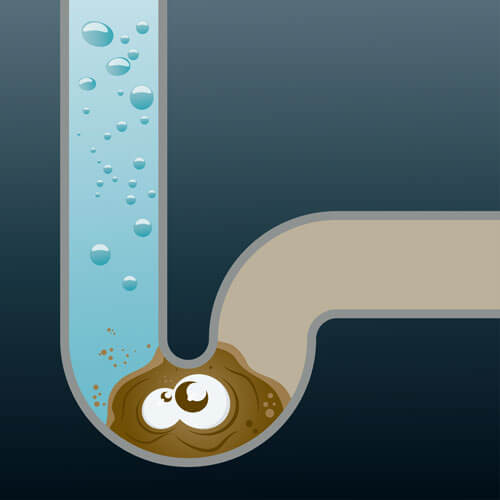 Need Professional Drain Services? Call Us Today! (858) 346-5223