El Cajon's Best Drain Services Call Today! (858) 346-5223

El Cajon Drain Cleaning Services
Frustrated by a backed up sink?  Our emergency services cover El Cajon 24 hours a day for sewer and drain line cleaning.  With in-pipe video cameras for inspection and advanced hydro jetting equipment our drain cleaning services get the job done properly.  When you call we'll ask a few simple questions so that we can dispatch the right technician or plumber with all the right equipment to quickly take care of your bathtub, shower, sink, or toilet.  We also do commercial drain cleaning.  Whether you have a slow-draining annoyance or need emergency service for a messy back up, we'll be there when you need us.
Choose the Drain Cleaning Experts
Licensed, insured, and bonded we provide outstanding drain and sewer cleaning to the El Cajon area 24 hours a day, 7 days a week.  With both highly trained technicians and licensed plumbers we can economically take care of whatever drain cleaning services and plumbing repairs you might need.  We're a member of  the PHCC (Plumbing, Heating Contractors Association of San Diego) and BBB (Better Business Bureau), holding ourselves to high technical and ethical standards.  After our assessment we'll discuss all your options and provide a complete estimate.  Our drain cleaners respect you and your property, and our staff will make a follow up call to help us assure the best in quality and customer care.
We Offer A Full Range Of Drain & Sewer Cleaning Services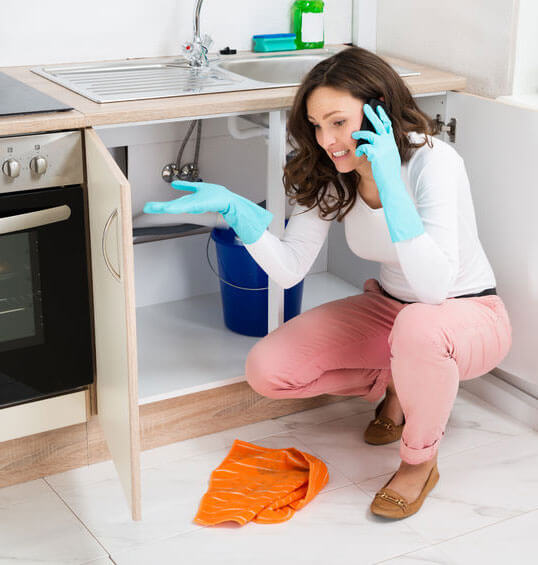 Drain Cleaning Services
Don't want to deal with a backed up sink, tub, or shower?  We'll be at your El Cajon home or business promptly anytime of the day or night to keep your daily routine on track.  Have you tried liquid drain cleaner or a plunger and still have a problem?  Let one of our experts finish the job.  Have a kitchen sink that's frequently clogged?  We know exactly what to do for a lasting solution.
Cabling (drain snaking) is a reliable solution for those hair and soap scum clogs in the bath, and OTC (over-the-counter) cleaners often work.  But never use lye or acid based products as they do indeed damage drain lines.  Use only those based on sodium hypochlorite.  Unfortunately these aren't very effective on grease clogs in kitchen sinks.  Even professional drain snaking can leave behind significant amounts of grease and sludge, and that means slow running drains and a big head start on the next clog.  If that's the case in your home or business we'll explain the evidence and may suggest hydro jetting as a long-lasting solution.
Commercial Drain Cleaning
Don't risk loosing productivity, a re-inspection, or worse still loosing customers.  Our commercial services for sewer and drain line cleaning are prompt and efficient.  Our commercial drain cleaning services also include preventive maintenance plans.  With master plumbers and commercial plumbers all too familiar with high-use toilets and urinals we can handle the toughest backups.  Having served local El Cajon franchises (including McDonald's) we're restaurant specialists knowledgeable in FOG (fats, oils, and grease) issues common to any facility that handles food.  We'll unclog floor drains, prep sinks, and dishwasher drains and help keep those problems from coming back.  And we have experts in installing, repairing, and maintaining grease traps.
Sewer Cleaning
What most people call the main sewer line is technically a "lateral" connecting your building to the El Cajon sewer system.  A sewer drain clog can cause toilets to back up and cause problems with multiple drains.  And that clog can be just about anything — a foreign object that shouldn't have been flushed, gradual buildup of grease and grime, tree roots, or problems with the sewer line itself.
With our in-pipe sewer video inspection, there's no more guess work in determining the cause and best solution for a main sewer line clog.  It even acts like a GPS, letting us know exactly where the blockage is as well.  In most cases we can clear the problem with a drain snake or auger sized to the larger pipe.  If not, hydro jetting can even cut through a tree root intrusion to avoid a sewer line repair.
Hydro Jetting in El Cajon
If you're frustrated by a drain problem that keeps coming back, hydro jetting is often the answer.  We made a major investment in this advanced equipment.  It creates high-pressure jets of water that scour off grease to leave the insides of drain pipes completely clean with absolutely no grease or sludge to trap debris.  At a higher pressure setting it can even cut through tree roots that have invaded a sewer line.  We'll start with a sewer video inspection, and if things look good our hydro jetting will restore full flow.  And we'll provide a 1 year warranty.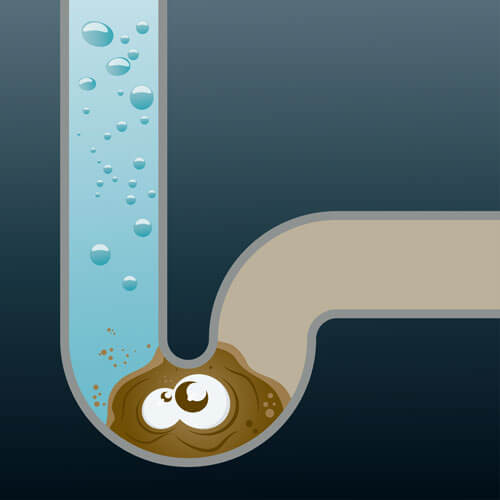 Need Professional Drain Services? Call Us Today! (858) 346-5223