Poway's Best Drain Services Call Today! (858) 346-5223

Professional Drain Cleaning Services Poway, California
You can count on our Poway, California drain cleaning services. 24 hours a day 7 days a week. We will have your drain lines and sewer lines back to normal quickly.  We have specially trained drain and sewer technicians in our company.  They are ready for any residential or commercial drain emergency with the best equipment and experience in the industry such as advanced hydro jetting, trenchless sewer replacement and more.
Call The Drain Cleaning Experts
Licensed and insured, we've been in the business for over 20 years. Our A+ BBB rating, 100% customer satisfaction guarantee and over 200 five star online customer reviews sets us apart from our competition.
We provide 24/7 sewer and drain cleaning services, almost instantly dispatching licensed, uniformed staff with a well-marked and well-stocked truck.  Our technicians will always respect you and your property. They start with an inspection and then take the time to discuss their findings and options with you.
We and our parent company Blue Planet Plumbing incorporate water- and energy-conserving technologies and eco-friendly products.
We believe our customers deserve the best, at competitive rates.  We'll even make a follow-up call to be sure we've lived up to our goal of 100% satisfaction
Do You Need Drain Cleaning Services In Poway?
We provide professional fast response drain and sewer cleaning services to all Poway around the clock.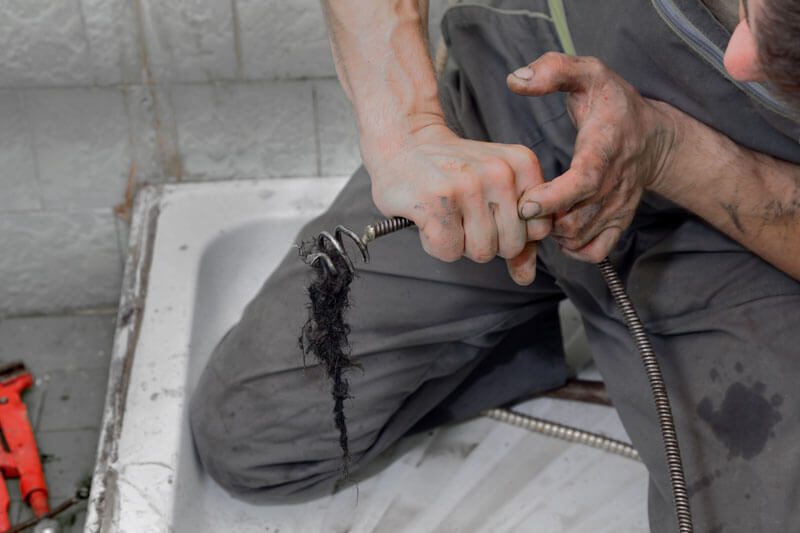 Clearing Drain Clogs
Drain clogs can slow down flow, or block it all together.  Some sewer and drain cleaning is easy, some not so easy.  Our well-trained technicians are ready for the toughest problems Poway can throw at us, including those that keep might have kept coming back to haunt you.  Here's a quick overview.
Some clogs are in the U-shaped trap right under the sink.  That's easy to get to, remove, and completely clean.  Others require cabling (drain snaking)… or more.
Laundry roomclogs are usually the result of lint, fabric softener, and other laundry products.  Cabling should completely clear the problem.
Tub, shower, and bathroom sink stop-ups are typically some combination of hair, soap scum, and hair-care products.  If that accumulates right at the drain cover it's easy to just pull it out.  Otherwise drain snaking should completely remove the mess.
Kitchen sink backups are commonly the result of grease building up inside lengths of the drain line.  That grease then attracts food particles, that can trap more grease….  They're the toughest to fully clear, as even careful cabling can leave enough behind that the process starts again and you'll have another backup again soon.
Sewer lines can have many different types of blockages, and liquid drain cleaners and cabling are often ineffective.
Liquid drain cleaners are usually effective for laundry and bath problems, but not grease.  "Crystals" based on lye (as well as acid-based products) can tackle grease and grime, but there's a significant risk of pipe damage.  Enzyme cleaners are also effective against grease and some types of sludge, but can take up to a full day to work.  You can learn more at http://www.consumerreports.org/content/dam/cro/news_articles/home_garden/Consumer_Reports_Drain_Cleaners_11-06.pdf.
If you're in a rush or the first do-it-yourself try didn't leave everything running freely, then it's stop wasting time and call in our skilled and experienced plumbing professionals with all the right equipment to make sure the job's done right.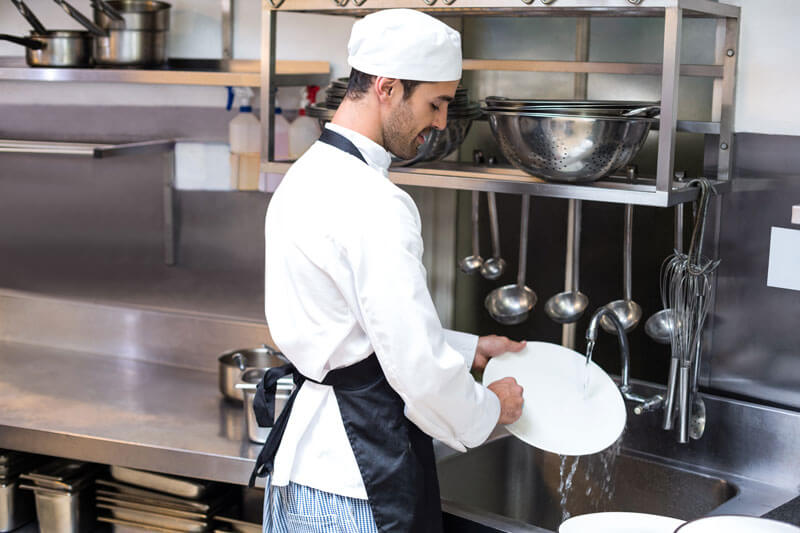 Commercial Drain Cleaning
We offer the as same residential  services to Poway businesses, and more.  We have specialists experienced in commercial drain cleaning and sewer cleaning, as well as in clearing storm drains and commercial water jetting.  They're also familiar with the unique issues associated with heavy-use public toilets.  They can provide preventing testing and drain cleaning, including required grease-trap inspection and cleaning.  Over the decades we've worked with countless apartment and office complexes, hotels, restaurants, and supermarkets.  And we never forget that your top priority is avoiding business disruptions and unnecessary costs.
Hydro Jetting in Poway
Hydro jetting is frequently the best solution for grease, sludge, and grime whether for drain lines or sewer lines (https://en.wikipedia.org/wiki/Hydro-jet_cleaning).  For drain cleaning our equipment boosts water to around 1,000 pounds per square inch (psi), and for sewer cleaning we may go as high as 3,500 psi.  But in both cases special nozzles create small jets that glance off pipe surfaces to safely scour away buildup and debris.  When your priority is to avoid digging, hydro jetting can even cut away nearly all tree roots.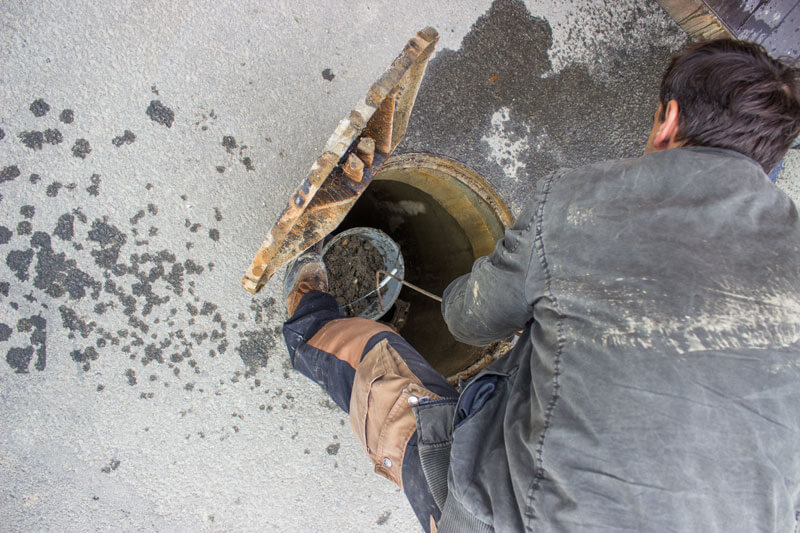 Sewer Line Problems
If several sinks or other fixtures are slow running or the toilet isn't flushing properly (or worse yet, has overflowed!) it's most likely that there's a blockage or restriction in the main sewer line (well, technically a "lateral") connecting your building to the Poway sewer system.  It's on your property, so unfortunately it's your responsibility.
First off, if there's been a sewage backup, stay clear!  Besides the stench all sorts of disease organisms quickly become airborne, so for anything more than a single toilet overflow you'll need sewer damage restoration specialists.
Our sewer cleaning experts can take care of any blockage.  That could be a foreign object getting flushed, heavy grease and sludge build up, those dreaded tree roots, or even a collapsed sewer line.  So we'll start with an in-pipe video camera inspection to see exactly what's going on, including the general condition of the sewer lines.  Often using a drain snake or auger designed for the larger-diameter pipe is all that's needed.  If not, thanks to a new technology digging up your yard (or worse, jack-hammering through walkways and driveways) isn't the only remaining option for Poway homes and businesses.