La Jolla's Best Drain Services Call Today! (858) 346-5223

La Jolla Drain and Sewer Cleaning
Has your morning or after-dinner routine just ground to a halt because you need a sewer line or drain cleaning service?  Our fast-response team can soon be at your La Jolla doorstep with all the training, experience, and equipment to do the job right, right from the start.  24 hours a day, 7 days a week.   Our residential and commercial drain cleaning goal is the same a yours:  get things back to normal quickly and affordably.
Drain Cleaning Experts
We employ well-trained technicians for the routine and as part of Blue Planet Drains & Plumbing we have master plumbers and all the right equipment for even the toughest drain service La Jolla has to send us.  Fully licensed and insured we've been in business for over 15 years, and our A+ Better Business Bureau (BBB) rating demonstrates our dedication to the best solutions and personalized attention.  We'll fully discuss your options and make sure you're 100% satisfied.
We Offer A Full Range Of Drain & Sewer Cleaning Services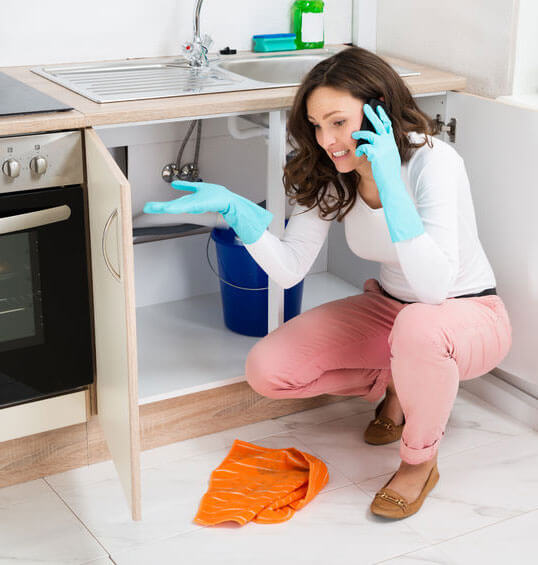 Drain Cleaning Service in La Jolla
If you have a slow-draining or backed-up sink, shower, or tub you need drain line cleaning.  If a plunger or liquid drain cleaner (never use crystal lye-based, that's just as bad as acid) haven't quickly done the job or if you've been having repeated kitchen clogs then it's time for our professional drain cleaning service.
Bath and Laundry Drains
In the bathroom, drain problems are usually caused by a build up of hair and soap scum or other bath products.  In the laundry room it's usually lint and fabric softener.  Sometimes it's possible to simply remove the drain cover and pull out the problem.  Other times cabling (drain snaking) is the complete solution.  Our La Jolla experts will know for sure.
Kitchen Sinks
Backed up and slow-flowing kitchen sinks can be tough, with problems often returning.  That's because these clogs usually result from an accumulation of grease along the drain line.  That leaves a gradually narrowing opening that can also be suddenly blocked by a bit of food.  Even the best of cabling can leave a lot behind.  If that's the case at your La Jolla home or business we'll suggest hydro jetting for a long-lasting solution.
Toilets and Sewer Lines
A backed up toilet is no fun at all.  Liquid drain cleaners are usually ineffective, and if feces are present using a plunger is a health hazard — bacteria and viruses easily become airborne.  In California, as in most other states, sewer cleaning (and repair) can only be done by a fully-licensed plumber, not just anybody with a drain snake or auger.  You may also need sewer cleaning if several fixtures aren't draining properly.
We'll begin with a video camera inspection of the sewer line between your building and the La Jolla sewer main to see what sort of obstruction there is and what's the best sewer line clearing method.  It's most often a foreign object (often flushed by a toddler as "playtime"), tree roots, or grease and sludge.  The solution could be cabling, using a power auger, or hydro jetting.
Hydro Jetting
Sometimes called water jetting, hydro jetting combines a high-pressure pump with special nozzles to create powerful jets that safely blast away every last bit of grease, grime, and sludge.  It can even remove most tree roots.  We start with a video camera inspection of the pipe's condition, and use the latest advances for the very best results.
La Jolla Commercial Drain Cleaning and More
We're also experts in commercial drain cleaning, including food-handling facilities such as restaurants and supermarkets.  We're thoroughly experienced in heavy-use public toilets, floor drains, and grease traps.  We also take care of storm drains.  As with our residential services, our commercial crews are available 24/7 for emergencies.  We can also arrange scheduled preventive maintenance.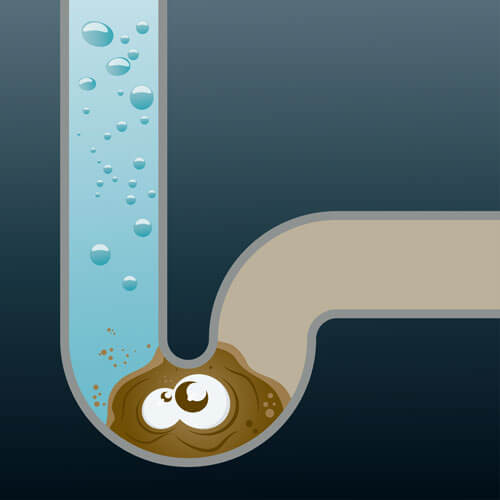 Need Professional Drain Services? Call Us Today! (858) 346-5223