National City's Best Drain Services Call Today! (858) 346-5223

Professional and Economical National City Drain and Sewer Cleaning
Whenever you need sewer and drain line cleaning cleaning services in National City you can count on us.  Our 24 hour emergency services are ready 7 days a week, and we'll typically arrive in under an hour.  Our sewer line and drain cleaning services include sewer video inspections and commercial drain cleaning.  With the latest in advanced equipment we'll do the job quickly and thoroughly so that annoying clog won't be coming back any time soon.
Your Drain Cleaning Experts
Check out our great reputation on Yelp, Google+ and more.  We're affiliated with the BBB (Better Business Bureau) and the PHCC (Plumbing, Heating Contractors Association).  And of course we're properly licensed, bonded, and fully insured for residential and commercial drain and sewer services.  You can reach us any time 24/7.  We'll ask a few quick questions to make sure we send out the right technician, plumber, and equipment for a quick solution.
We want you to call us back for all your plumbing needs, so we treat you right.  That includes arriving at your National City home or business in a clean uniform, using shoe covers and floor covers, and cleaning up after ourselves.  You plumber will discuss all money-saving options and provide a complete estimate before they start.  We'll even call back a day or two later to make sure you're satisfied.
We Offer A Full Range Of Drain & Sewer Cleaning Services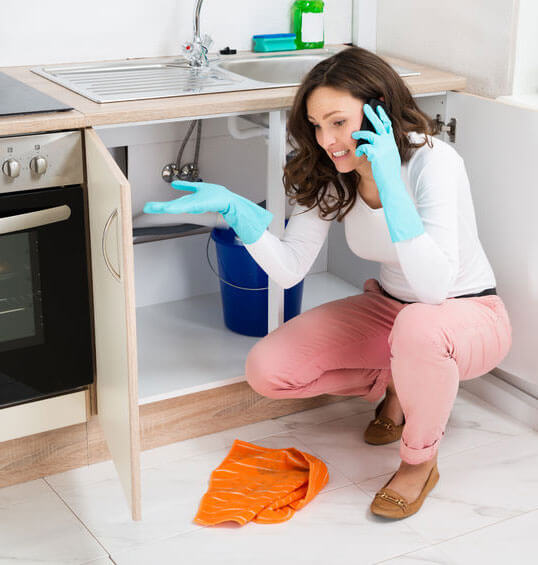 Drain Cleaning Services in National City
When liquid drain cleaners or a quick try with a plunger doesn't clear the problem, it's time to give us a call.  Our well-trained and experienced technicians and plumbers will check the drain line, find the best access point, and then skillfully use cabling (drain snakes) and augers to clear the blockage.  Before they go they'll make sure that the line is cleared and the sink or other fixture is draining freely.
Hydro Jetting
Sometimes cabling simply isn't enough to remove all the grease and sludge along a length of pipe.  What's left slows down the flow and accumulates yet more grease and debris so another clog isn't too far away.  Many National City plumbers lack the equipment it takes to make sure that grease clogs don't come right back.  But we do.  Our hydro jetting gear creates tiny jets of high-pressure water to remove all build up, leaving the insides of pipes good as new.  With higher pressure hydro jetting even cuts through tree roots and blasts away scale.  Our team has all the training necessary to safely use this advanced equipment.  They'll use a video camera to inspect sewer and drain lines before they star, and do follow-up testing before they leave.
Commercial Drain Cleaning Services
We're National City's commercial drain cleaning experts, especially when it comes to challenging problems with FOG (fats, oils, and grease) causing frequent problems for restaurants and other businesses that handle food.  We serve individual businesses as well as major chains such as McDonalds.  We understand floor drains, prep and wash sinks, high-usage public toilets, and more.
Sewer and Drain Lines
You might think that nothing much goes on inside pipes.  But for sewer and drain lines that's not true.  Hair from the bath and lint from the laundry can build up in low spots or catch on the tiniest bit of corrosion of mineral scale.  Grease from the kitchen sink (or anywhere else food is prepared or dishes are washed) solidifies and starts trapping bits of food and other debris.  As the open area grows smaller, sinks, tubs, and showers drain more and more slowly until eventually they back up completely.  Sewer lines can also be invaded by tree roots, blocked by some foreign object getting flushed, or simply sag and even collapse due to age.
National City Sewer Line Cleaning and Inspection
If you have a backed up toilet, don't take on the health risks your self.  Sewer and septic work requires special training and in most cases a licensed plumber.  And all drains in a building hook up to the main sewer line running out to the National City sewer system at the street, so if you have problems with more than one sink it's likely you have a sewer drain clog.  Our pros will assess the situation and determine if you need sewer cleaning.  That's also done with cables and augers, and with water-jetting for tough problems like tree roots.
We offer a free sewer video inspection and will be happy to leave you with a DVD so you can have a look yourself at your convenience.  Our high-tech video cameras not only show us the obstruction and were it's located it also lets us inspect the condition of your main sewer line.  If there's been excessive corrosion in older pipes, shifting ground, or improper installation it may be better to go ahead with a sewer line repair or replacement.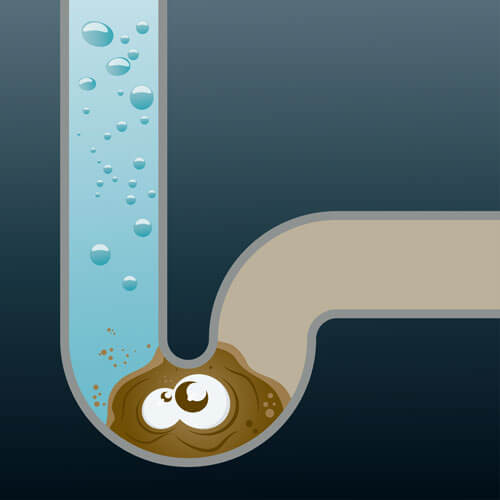 Need Professional Drain Services? Call Us Today! (858) 346-5223