San Diego's Best Storm Drain Services Call Today! (858) 346-5223

Expert Storm Drain Cleaning Services
Are you seeing signs of flooding starting around a storm drain?  In general, San Diego County or the city is responsible for anything in the street and homeowners and business owners are responsible for anything on their property.  Regardless, to restore flow and prevent water damage we're ready 24 hours a day and 7 days a week for emergency service storm drain cleaning with the latest in equipment and techniques.  That includes high-pressure water jetting gear.  Once the immediate threat is over, don't wait until the next winter storm is here and flooding is imminent.  Regular storm drain maintenance is an important protection against water damage and lost business.
Blue Planet Drain Cleaning Experts
Whether for residential or commercial projects we're bonded, insured, and licensed for services throughout San Diego County.  Our experienced, well-trained, and uniformed crews are always professional and we follow up with a quality assurance call.  We're the area's real experts for residential and commercial drains, sewers, and storm drains backed with a 100% make-it-right satisfaction guarantee.
We Offer A Full Range Of Storm Drain Cleaning Services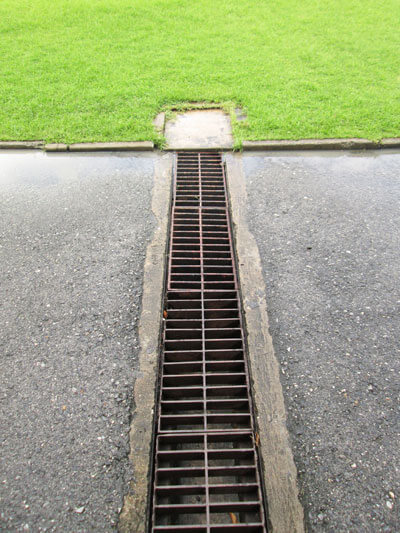 Storm Drain Cleaning Services
Your first step is clearing the grate.  But that isn't always the solution, as the problem can lay deep within the line itself.  Accumulated leaves and debris are well known for slowing or completely blocking storm drains, but mud and roots are frequent culprits as well.  For that you need our professional services.
Residential
We're ready with emergency storm drain cleaning services 24/7 anytime you see problems during periods of heavy rain.  That includes any sort of outdoor drain such as patio and rain gutter / French drains.  And we'll be happy to share tips for preventing future problems, including proactive services before the start of each rainy season.
Commercial
There's a surprising amount of run off from buildings, courtyards, parking lots, and other pavement.  So business properties can include anything from a couple of parking lot drains to systems with several manholes.  Our crews are ready for emergencies 24 hours a day and experienced with sediment traps, interceptors, culverts, and catch basins as well as with car wash pits.  That experience includes transferring debris and grit.  Our services also include preventive storm drain maintenance.  Many experts recommend monthly maintenance, and even bimonthly during the rainy season.
Methods
Somewhat surprisingly, regular drain snakes are not recommended for storm drain cleaning.  They're ineffective against many types of debris and build ups, and their mechanical actions can force the large-diameter pipe, causing motion and damage.  For large "manhole to manhole" cleaning, direct physical clearing followed by pressure cleaning is a better solution.  Otherwise high pressure hydro jetting (water jetting) is often the best for storm drain cleaning services, especially if there is root intrusion.  Mud and even rocks are no problem for hydro jetting.
Staying Eco-Friendly
Remember that storm drains lead to local lakes and rivers, and in many parts of San Diego County to the ocean.  So if you're using any root killers make sure that they're safe for the environment.  Besides, if you have a root intrusion problem you'll need a repair or replacement eventually.  Also keep in mind that using large amounts of other products can also cause hazards.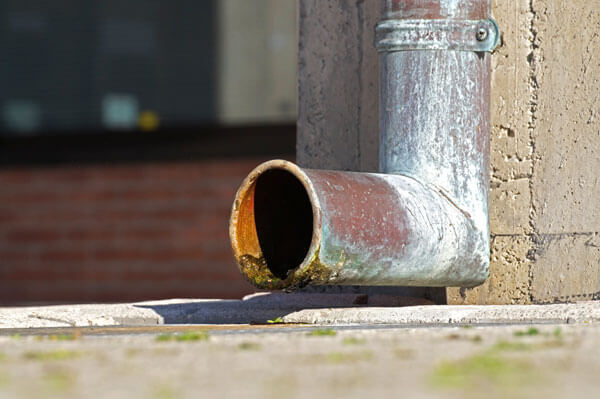 Need Professional Storm Drain Services? Call Us Today! (858) 346-5223