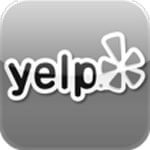 Phil M. San Diego, CA
Yelp Review Click To See It On Yelp
Recently our rental property was turning over and we thought we'd have the drains cleaned as a preventative measure. Not knowing anyone in the area a Google search showed Blue Planet had good reviews so we called them out. Manny from Blue Planet came out and was happy to clear the drains for us and he ran a camera down the main line which revealed roots in out main line. To keep a long story short, we discovered other plumbing related issues in this 62 year old Clairemont house and had Blue Planet take care of them all. They aren't the cheapest plumbing company around but we felt Manny was a straight shooter with us. Manny and his crew worked very hard, knew what they were doing and were respectful of us and our property. We will call on them again.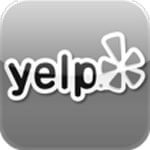 M R. San Diego, CA
Yelp Review Click To See It On Yelp
Joshua at Blue Planet is great. A pipe broke in our condo and he came and fixed the pipe. He was very helpful, explained everything and went above and beyond by fixing the pipe through an already cut hole (albeit small) than tearing out more things to reach the pipe more easily. Highly recommended.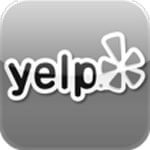 Elizabeth M. San Diego, CA
Yelp Review Click To See It On Yelp
I recently encountered a mainline problem at my home and called Blue Planet Drains and Plumbing. Their service was exceptional, the technician was on time, the dispatcher was courteous and answered all my questions. I felt they were honest and the technician identified the problem immediately and provided me with a free quote. The price was very reasonable and he took care of the job immediately. There is no doubt in my mind that this company is one of the best plumbing companies in the business. I am thankful to them and there wonderful service. I highly recommend this company to everyone. Being a property owner I will no longer look for a plumbing company because I found one for all my plumbing needs.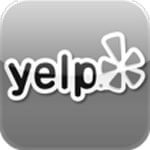 Patricia L. Imperial Beach, CA
Yelp Review Click To See It On Yelp
So our sewer pipe needed replacing and I had no idea who to call. I looked on homeadvisor.com and found Blue Planet Drains & Plumbing. I called them and a few others. Got multiple quotes yet Blue Planet was the lowest. Only issue I had was that I was quoted one price but then received a voicemail telling me the price was about $4000 more. Problem was the original quote did not include the entire re-piping, it was only for a portion. The tech called to "warn" me of the adjustment in price and apologized profusely asking that I call him so he can explain. When I called, understandably confused, they agreed to meet with my husband on his day off and were able to come to an agreement which included repiping the water lines!
The work was done in the specified time frame and Tito and Josh were simply awesome. They stayed late into the night to get as much done as possible. They even added a gas line which we asked for last minute on what was supposed to be their last day on the job. They did the gas line the following day.
Some people may have just moved on to another company once they received that price increase, but hey, we're all human and we all make mistakes. What impressed me was that they acknowledged the error and worked with us to resolve the matter rather than try to place the blame on the customer in some way. I'm glad I gave them a chance because now I have brand new water lines and more importantly PEACE OF MIND!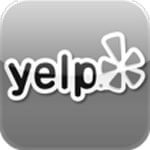 Lin W. San Diego, CA
Yelp Review Click To See It On Yelp
We had a clogged outside drain due to the recent rain, and I called several places for estimates and they were the only company who called me back. Micheal, the service tech who came out was very professional and informative . He gave me a fair price for the job and was able to unclog the drain quickly. We were very happy with the service and will use them again for all of our future needs.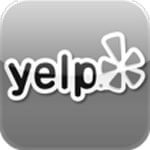 Bonnie B. El Cajon, CA
Yelp Review Click To See It On Yelp
Here we are two months later and now it was time to repair the main line connection to the septic tank at our El Cajon home. The drain pipe had slipped and the slippage was the reason we had to call to clear the main drain at least once a year. A $4,000 job, I already felt confident that Blue Planet was an honest company. I did have a different plumber this time - Joshua instead of Sean - and was equally happy with both of them! Both are obviously experts and are good at explaining/showing what the problems and fixes are. Joshua didn't just adjust the drain pipe position, he added concrete around the pipe to stabilize it. Left our garden amazingly neat despite the deep digging! And gave us a 5-year warranty on the work. Blue Planet is our go-to plumbing company.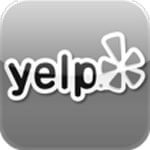 Theresa A. Santee, CA
Yelp Review Click To See It On Yelp
Blue Planet Drains and Plumbing is Fabulous! We used them last year and I highly recommend them to anyone who has any issues with their pipes or drains. Joshua is a man of God and he is very professional with his work. We had Joshua and Rene out to tackle our broken sewer line and had us running within no time. Our house is an older one and we will be calling Blue Planet again in the future when we are ready to tackle the next project. Thank you Joshua and Rene and God Bless.
I just had my drains replaced. It wasn't cheap but I think that the price was fair. Blue Planet finished the entire job in two days and the people were great. It was a pleasure to have them working in our home. Many thanks to Anthony and his crew. I would recommend these guys.