Welcome to the Drain Cleaning Experts your 24/7 local drain clearing specialists in Oceanside, CA . We serve all of San Diego County 24 hours a day 7 days a week with fast-response emergency services. When you are looking for an affordable drain clearing service it is important to choose a reliable and reputable company. Drain Cleaning Experts is a licensed and insured plumbing company with an impeccable reputation. Call Us 24/7 at (858) 346-5223 and we will dispatch a technician to your location immediately.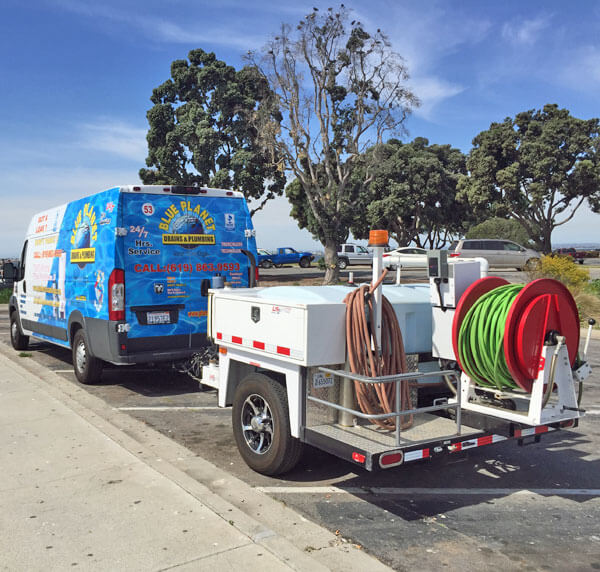 About Our Drain Cleaning
Residential Drain Services
Our Oceanside, California drain clearing technicians are equipped with the latest modern technology and are available 24/7 at your request. We offer free camera inspections with any residential drain cleaning service, so you can see yourself where the problem is. Older homes in Oceanside tend to have cast iron pipes that clog easily, we have the expertise and the equipment to handle these repairs better than our competition.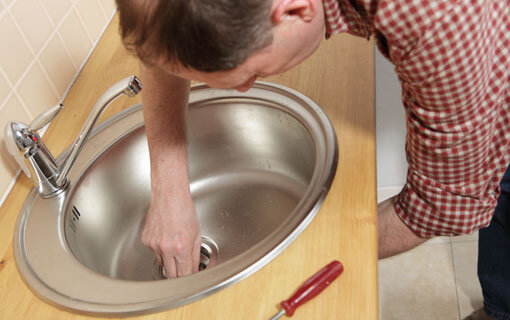 Commercial Drain Cleaning
Commercial drain clearing service requires expertise and equipment. Commercial drains tend to clog a lot more frequently than residential drains due to the high volume of usage. Your business in Oceanside, California can not afford to have drain problems. That is why Drain Cleaning Experts provides 24/7 immediate response for all our commercial clients. We will always arrive on time with fully stocked vans to handle any drain emergency. Our powerful hydro jetters can clear the toughest clogs. We also offer commercial drain maintenance programs to avoid costly repairs in the future.
Why Choose Drain Cleaning Experts
Family Owned & Operated
24/7 Emergency Services
Local, Licensed & Uniformed Technicians
Best Equipment In The Industry
450+ 5-Star Google and Yelp Reviews
Upfront Phone Estimates
Lowest Rates In San Diego County
A+ BBB Rating
Backed Up Toilets
There are few home problems more unpleasant than a backed-up toilet.  It brings your morning routine to a halt and may pose a very serious health hazard.  A sudden blockage is usually the result of a foreign object (especially if you have young kids).  Commercial toilets are also especially prone to blockage by just about any material and foreign problem you might imagine.  But if you've seen a problem coming then it's probably in the main sewer line.  That could be tree roots, an accumulation of grease and sludge, or any of a number of other problems.  Various sinks, showers, and tubs may also be affected.  So if we're not able to quickly resolve a clogged toilet the next step is sewer drain cleaning.  Depending on the situation we may start with an in-pipe video camera inspection to know exactly what we're up against and where the sewer drain problem is located.  If cabling or using an auger isn't enough, hydro jetting can cut through just about any blockage.  That includes tree roots, although with a root intrusion a sewer line repair or replacement is often the best permanent solution.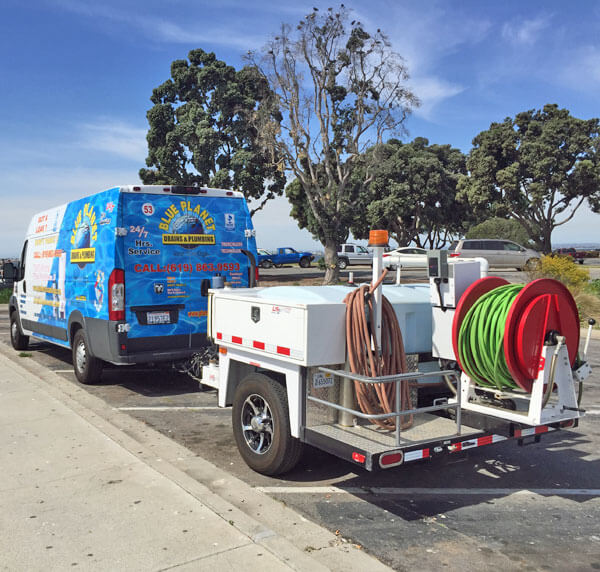 More About the Drain Cleaning Experts Family
Drain Cleaning Experts is a family-owned business servicing the Oceanside area. We specialize in 24-hour emergency residential and commercial, drain and sewer services, and much more. We are fully insured and licensed plumbing professionals with an impeccable reputation.